Liguria, a slender arch curving around the northwestern coast of Italy, serves as a bridge between the alpine ridges and the Mediterranean's azure expanse. This land, where mountains meet the sea, is a blend of rugged natural beauty and human artistry.
The region is famed for the Cinque Terre, five ancient villages etched into the cliffs. The pastel houses of Riomaggiore, Manarola, Corniglia, Vernazza, and Monterosso al Mare are stitched together by terraced vineyards and winding footpaths. A trek along these coastal trails offers not just a physical journey, but a passage through a landscape of enduring human endeavor.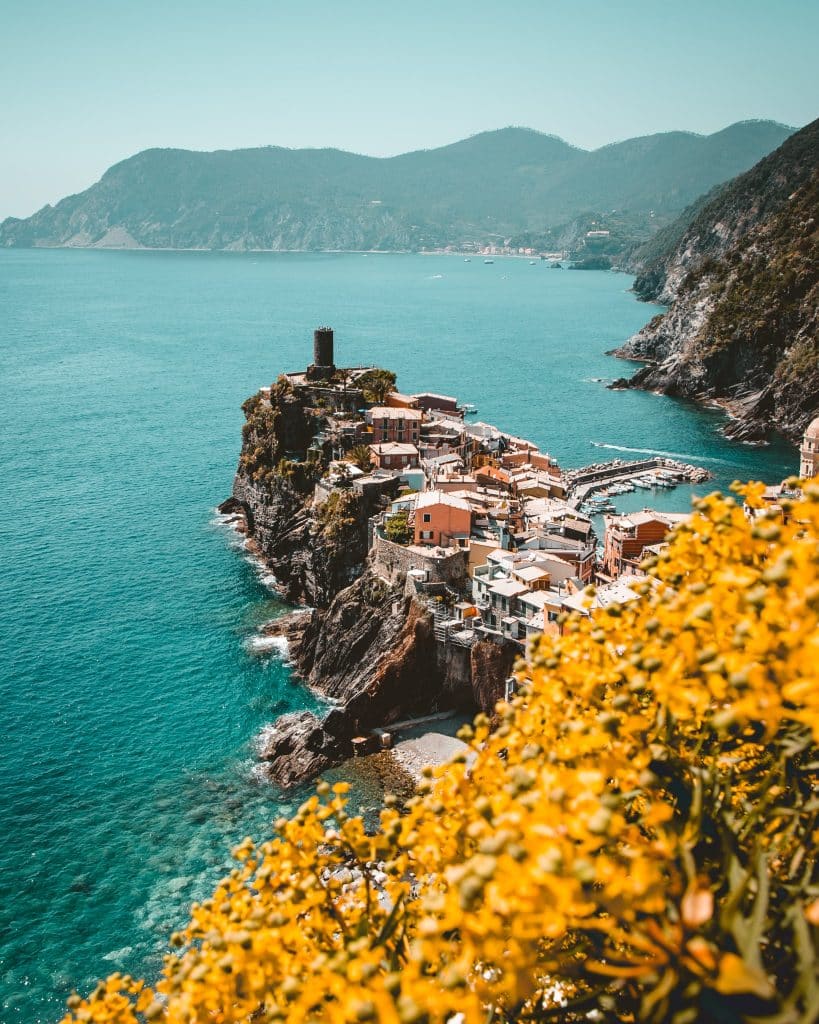 Genoa, Liguria's proud capital, is an enthralling city of contrasts. Its maritime prowess is immortalized in the old port, while the narrow carruggi tell a story of medieval life. The Renaissance rubs shoulders with the modern in the splendor of Via Garibaldi, home to the UNESCO-listed Palazzi dei Rolli, a testament to Genoa's golden age of art and architecture.
But Liguria's charm also resides in its quieter corners. Portovenere's Gothic church watches over the Gulf of Poets, a name inspired by the literary giants who sought muse in its views. Meanwhile, Sanremo's casino and vintage boutiques echo the Belle Époque when Europe's elite flocked to its shores.
The Ligurian kitchen, much like its landscape, is a testament to the bounty of land and sea. Pesto, born in this region, crowns the pasta with vibrant flavor, while focaccia crisps in the oven, and fresh seafood graces the tables in the harborside restaurants.
Liguria invites you to explore with all your senses – to bask in the colors, savor the flavors, and let the rhythm of the sea set the pace of your journey.